Pool Service
Brentwood, Manteca, Tracy & Livermore Pool Services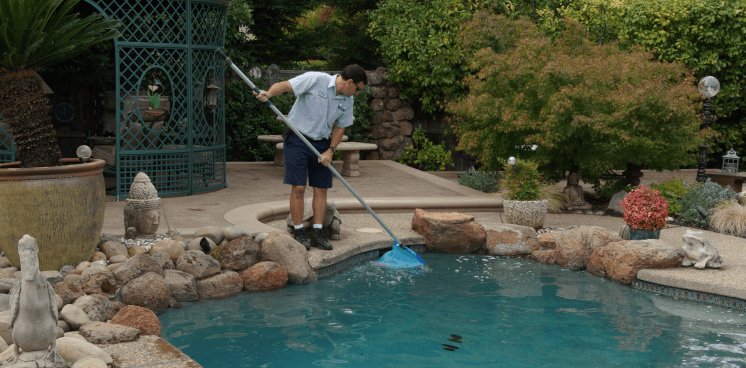 At Aqua Chlor, we offer several services to take the hassle out of keeping your pool properly maintained. We offer 3 different types of service to cover all your needs.
Routine Maintenance
Proper care and maintenance are necessary to keep your pool both beautiful and functional. Many factors such as sun exposure, extreme weather, wind-blown debris, as well as frequency and volume of usage can quickly throw off your pool water's chemical balance. When this happens, harmful bacteria and even algae can grow in no time. This creates unsafe conditions for swimmers, in addition to putting great strain on your filters and other equipment and impairing their ability to do their jobs.
Many pool owners don't have the time or simply dread the effort required to keep their pools and spas in tip-top shape. That's where Aqua Chlor comes in! Our low rates and flexible routine service packages take the stress out of pool maintenance without making you feel guilty! With our highly trained service professionals, dependable scheduling, and regular communication, you can rest assured of top-quality pool care and prompt notice of any issues that may arise with your pool.